A Purposeful and Fun PreK Curriculum
PreK On My Way's engaging approach helps every child develop the skills they'll need to flourish as readers, writers, and explorers of the world.
RESEARCH-BASED INSTRUCTIONAL PRACTICES
Learning happens in every area of the classroom with fun and developmentally appropriate best practices for early childhood education.

High-Quality Literature
Authentic and culturally-diverse books reflect students' experiences and open them to a world of possibilities.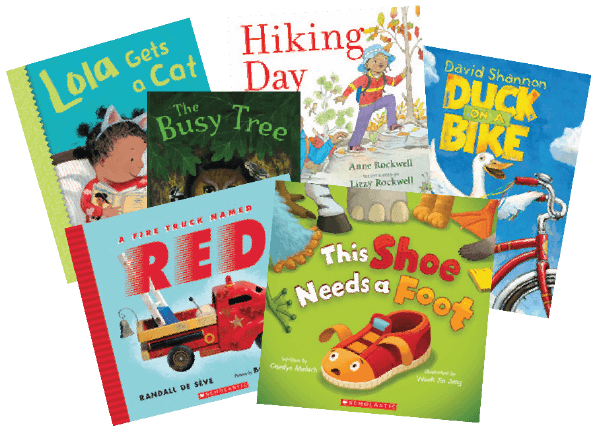 Authentic Spanish Texts
PreK On My Way offers a collection of authentic Spanish narratives that present culturally and linguistically relevant stories, helping children understand the world around them.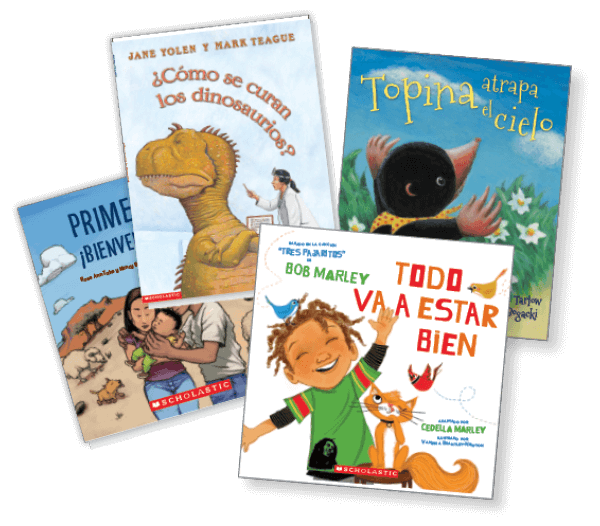 Social-Emotional Learning with Mind Builders
Research-based Mind Builders help children develop essential social, emotional, executive function, motivation, and creativity skills.
Digital Resources and Supports
PreK On My Way includes an array of digital platforms for teachers, children, and parents and that power responsive teaching, classroom management, and meaningful family engagement.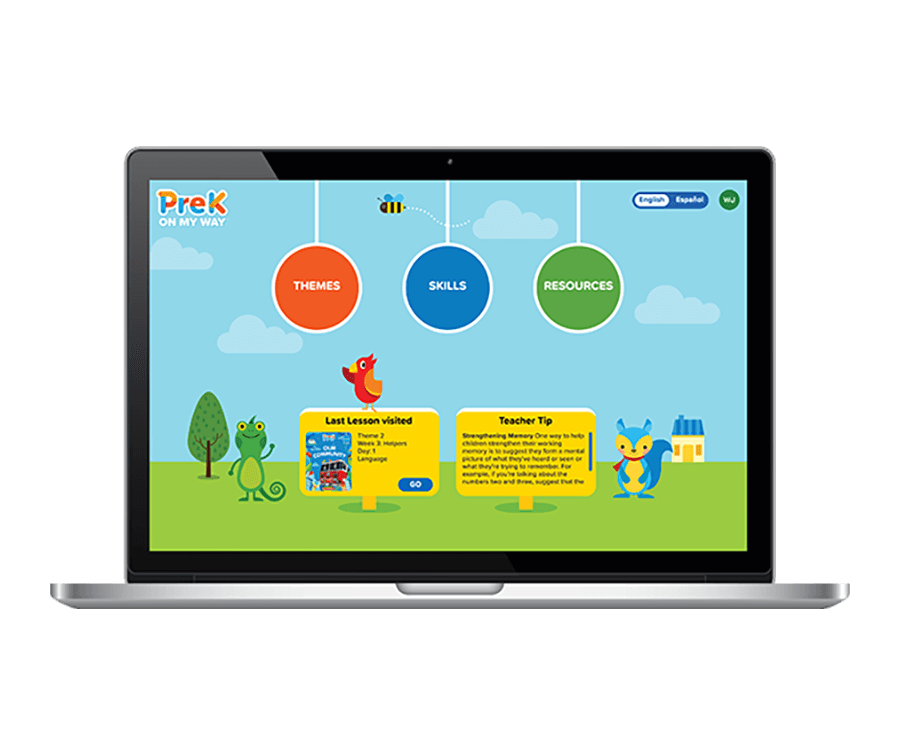 Classroom Resources for Success
PreK On My Way provides teachers with everything they need to engage their students in educationally rich, hands-on, and diverse activities throughout the academic year. Easy-to-use print and digital materials guide instruction through monthly, weekly, and daily learning experiences.
View All
Learning through Purposeful Play
Spark Learning with Literature
Nurture children's authentic voices with culturally relevant literature that helps them understand their world.
Learn More
Developmentally Appropriate Writing
Daily activities help children progress through the stages of writing—graphing, scribbling, drawing, letter formation, and more.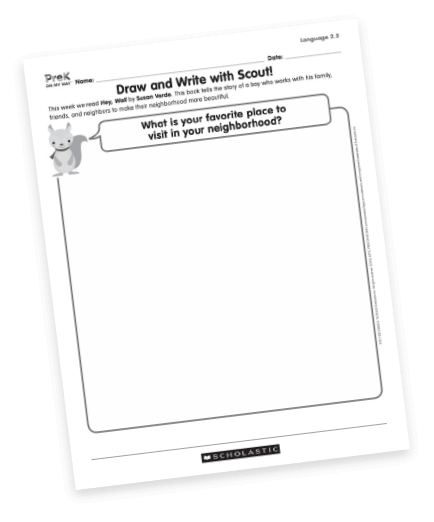 Daily Writing Options
Each day includes focused and age-appropriate writing activities.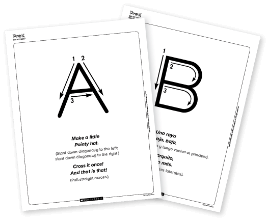 Letter Formation
Introduce and practice alphabet knowledge and letter formation.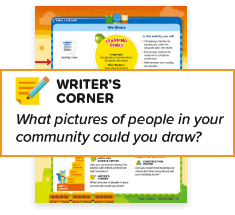 Writing for Different Purposes
Model writing for students across genres with age-appropriate prompts.
Assessment to Inform Instruction
Teachers can observe and assess children through:
Large-Group Circle Time
Large-Group Story Time
Small-Group Activities
Independent Centers
Regard for Student Perspectives
Instructional Learning Formats
Large Group
Large Group
Circle Time
Conversation between teacher and children
Talk together about children's experiences and perspectives
Welcome opinions
Actively engage children using a variety of modalities
Build background knowledge related to Weekly Concept
Teacher provides guidance and scaffolding during Background Building
Teacher uses scripted instruction to introduce new vocabulary to children
Shared interactions
Teacher calls children by name
Open-ended questions encourage children to share their ideas about the book
Guiding question helps focus children's attention toward learning objectives
Open-ended questions encourage higher level thinking
Differentiated support for read-aloud discussion based on children's individual responses
Teacher asks open-ended questions about the text
Small Group
Children cooperate and share
Teacher positively communicates with each child
Open-ended questions invite children's individual perspectives
Every child participates in hands-on learning
"Connect to Large Group" reminds children of prior learning and prepares them to apply it in hands-on activity
As children move through the hands-on activity, teacher asks them to explain their thinking
During activity, teacher uses language to describe what children are doing
Independent Centers
Fosters peer-to-peer conversation
Teacher sets positive expectations
Children direct their own learning
Varied materials support multi-modal learning
Conversation prompts encourage children to Apply, Investigate, Evaluate, and Extend
Teacher provides feedback that encourages children to persist in their purposeful play
Teachers and children talk to each other about what they are doing

Supporting All Learners
With an approach based on research from the Children's Learning Institute, PreK On My Way includes modifications for children with diverse learning needs, including those with special needs.
Special Needs
Every small group includes modifications for children with physical and developmental needs
Multilingual Learners
Comprehension strategy supports are built into large- and small-group lessons.