Success Stories
Don't just take our word for it! Schools and districts from across the country are sending in photos, conducting independent studies, and sharing real-life success stories on the improvements their teachers, students, and parents have seen since they've implemented Traits Writing. Here you will see examples of "phenomenal growth" in writing scores, how student motivation has drastically increased, and how a Common Core district took one look at Traits Writing and said: "This is it! This is what we've been looking for!"
Pine Lake had questions such as "How can we teach our students to become better writers?", "Where will we find the time?", "How can Scholastic help us gather great examples of writing techniques?" So, what was the solution? The Traits Writing program, which is now in every classroom. The results have been so extraordinary, we had to share them with you.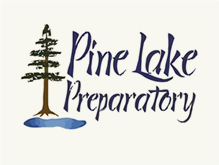 When you talk about 21st century skills, being able to write-- being able communicate well in print--is absolutely critical," said Dr. Maria McClurkin, the District's director of literacy programs.
That's a major reason why District 15 adopted the Traits Writing program this year.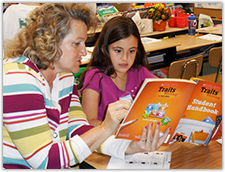 The proof is in the research! See how the Blue Springs District, just outside Kansas City, MO, continues to show steady increases in student writing performance and students' understanding of the Traits of Writing.