About the Author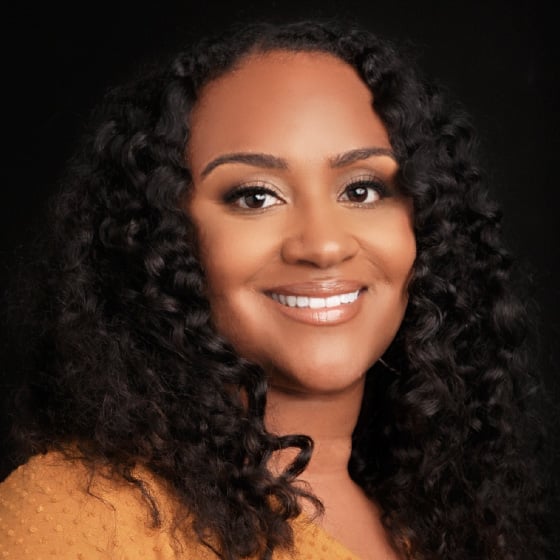 Gholdy Muhammad, Ph.D., is an Associate Professor of Language and Literacy at Georgia State University. She also serves as the director of the GSU Urban Literacy Collaborative and Clinic. Her research interests center on the social and historical foundations of literacy development and examining the ways that the roles of literacy can be reconceptualized in classrooms today.
Expert Idea
The Textual Lineage Tree
With her Historically Responsive Literacy (HRL) Framework, Muhammad promotes four learning goals: Identity, Skill, Intellect, and Criticality.
When applied to curriculum, the HRL Framework creates equity for all students, with each goal building upon the other. Encouraging each student to develop an identity as a powerful reader, writer, and learner lays a foundation for helping them reach the next three learning goals. In this installment of Reach Out & Teach, Dr. Muhammad suggests a Textual Lineage engagement as a starting point to help students construct their identities.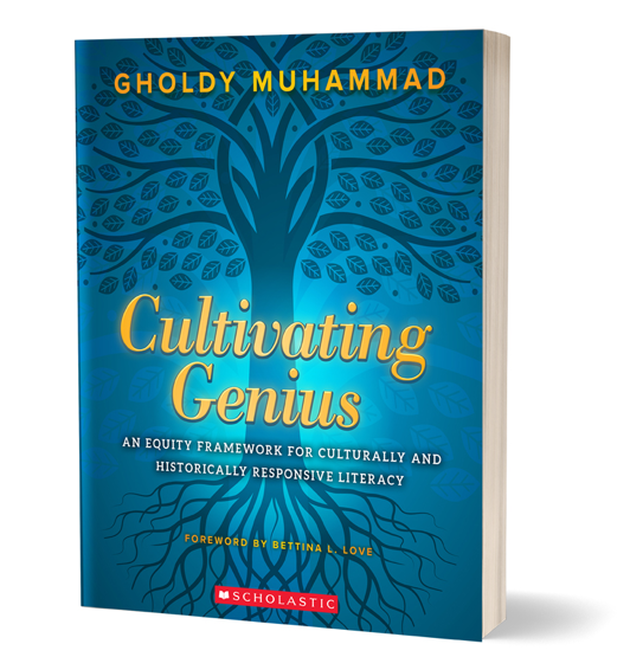 Teach It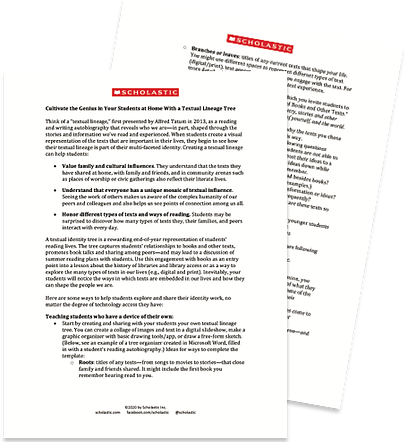 Download the Tip Sheet for ideas for adapting Dr. Muhammad's Textual Lineage engagement to learning at home.
Download
Download the Textual Lineage Tree template to get students started.
Download
Watch and Learn
Dr. Muhammad describes the four learning goals of the HRL Framework and explains their importance.
In this excerpt Dr. Muhammad reflects on using the Textual Lineage Tree to help students develop their identities as part of a lesson she taught on the history of libraries.
Learn More
Read a Sample Chapter
Click here to download an excerpt from Cultivating Genius.
Order the Book
Click here to order Cultivating Genius and learn more about Dr. Muhammad's HRL Framework and how to use Textual Lineages for identity development.