About the Authors
Sara Holbrook is a novelist, poet, and educator who has authored a multitude of books for both teachers and students, including The Enemy: Detroit, 1954, which won the 2018 Jane Addams Children's Book Award. She works with Michael Salinger to help K–12 students across the states and around the world develop writing, public speaking, and comprehension strategies.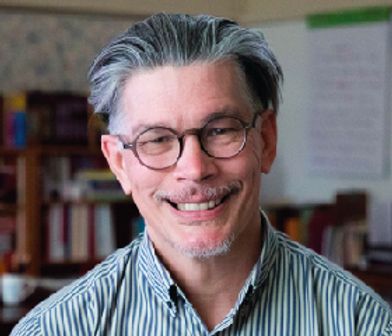 Michael Salinger is a poet, performer, and advocate for poetry and performance in education. With Sara Holbrook, he co-founded and directs Outspoken Literacy Consulting, an organization that runs programs to help K–12 students develop writing, public speaking, and comprehension strategies.
Expert Idea
The Personification Framework
When children use figurative language in their writing, not only does their writing improve, but their reading comprehension does too. Figurative language brings language to life, adding depth, vitality, and meaning to both reading and writing. One form of figurative language, personification, requires writers to "cozy up" to a word or phrase—to familiarize themselves with the nuances of its meaning.
The Personification Framework asks students to attach human characteristics to emotions. Student writers use evidence to tell their readers how a particular emotion "acts," such as, "Anger came at her, sword unsheathed and lunging."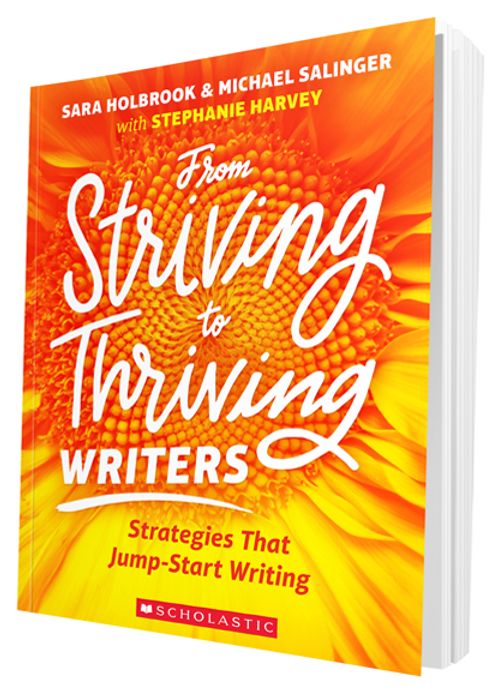 Teach It
Watch and Learn
In this series of videos, Holbrook and Salinger apply their framework to teach personification.
Learn More
Read a Sample Chapter
Click here to download a chapter from Holbrook and Salinger's book From Striving to Thriving Writers.
Order the Book
Click here to order From Striving to Thriving Writers.