About the Authors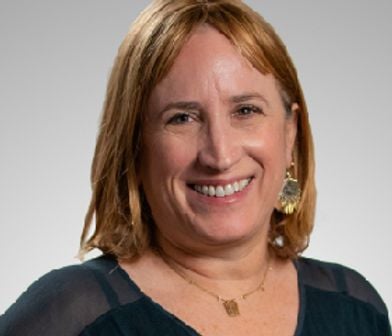 Pam Allyn is the Senior Vice President for Innovation and Development for Scholastic Education and an award-winning speaker, author, and advocate for the power of literacy to change the lives of young people. She is also the founding director of LitWorld.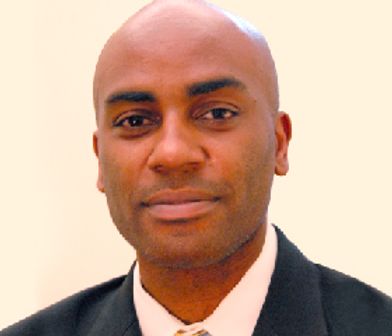 Ernest Morrell, Ph.D., is the Coyle Professor of Literacy Education and Director of the Center for Literacy Education at the University of Notre Dame. He is also the recipient of the 2017 Divergent Award for Excellence in 21st Century Literacies.
Expert Idea
Create Super Readers With the 7 Strengths Model
Literacy experts Pam Allyn and Ernest Morrell present the 7 Strengths Model, an asset-based model that can transform all students into super readers by focusing on what they can do.
The 7 Strengths that provide the foundation children need to become super readers are:
Belonging
Identifying as a valued, represented member of a larger community
Confidence
Thinking independently and expressing ideas with assurance
Curiosity
Exhibiting a willingness to explore new territory and test new theories
Courage
Having the strength to do something that you know is right, even though it may be difficult
Friendship
Having close, trusting relationships and personal connections to others—learning to interact in positive, productive ways
Hope
Thinking optimistically and believing that today's efforts will produce good things in the future for yourself and the world
Kindness
Being compassionate toward others, expressing tenderness that has an impact, near and far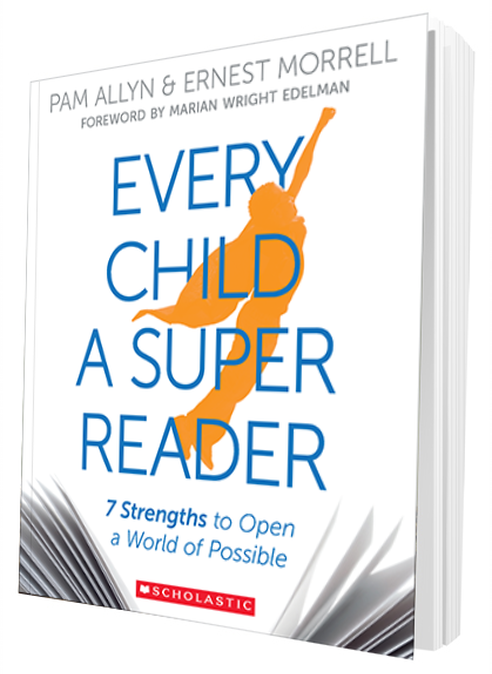 Teach It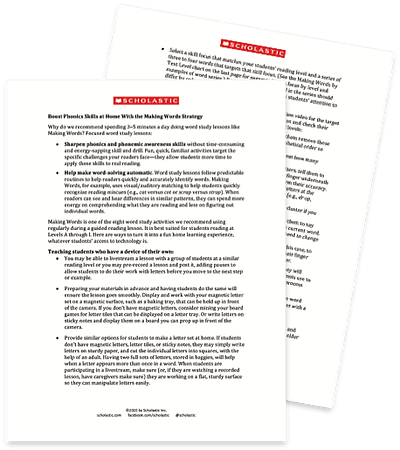 Download the Tip Sheet for ideas for building a virtual community of super readers with the 7 Strengths Model.
Download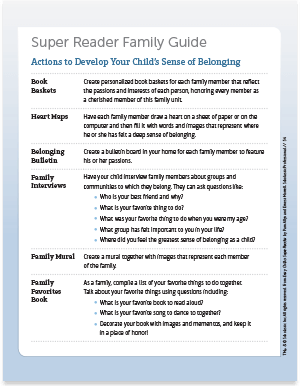 Family Guides for each of the 7 Strengths are filled with actionable ideas.
Download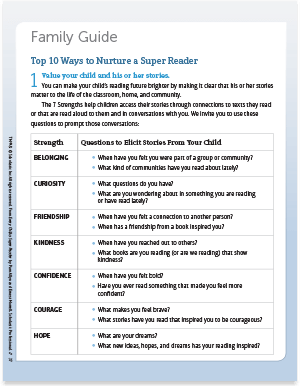 The Family Guide (in English and Spanish) introduces caregivers to the concept of the super reader.
Download
Watch and Learn
Allyn and Morrell discuss the 7 Strengths Model.
Allyn and Morrell discuss the qualities of a super reader.
Learn More
Read a Sample Chapter
Click here to download a chapter from Every Child a Super Reader.
Order the Book
Click here to order Every Child a Super Reader by Pam Allyn and Dr. Ernest Morrell.